Bare Naked Bliss: Helping Women Create Balance in Their Daily Lives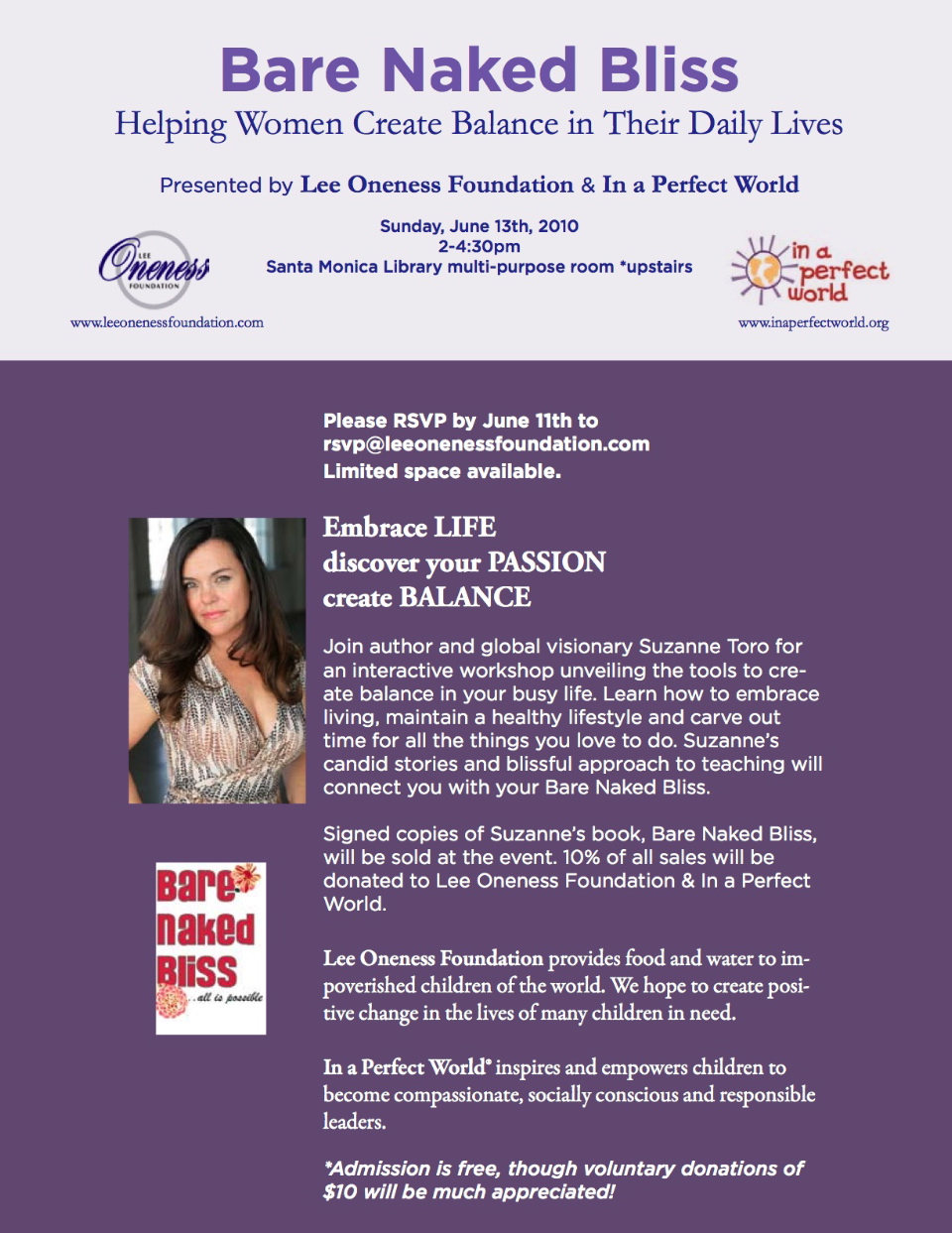 Sunday, June 13th, 2-4:30pm
Presented by Lee Oneness Foundation & In a Perfect World.
Santa Monica Library multi purpose room *upstairs
Please RSVP by June 11th to rsvp@leeonenessfoundation.com
Limited space available.
Embrace LIFE, discover your PASSION, create BALANCE
Join author and global visionary Suzanne Toro for an interactive workshop unveiling the tools to create balance in your busy life. Learn how to embrace living, maintain a healthy lifestyle and carve out time for all the things you love to do. Suzanne's candid stories and blissful approach to teaching will connect you with your Bare Naked Bliss.
Signed copies of Suzanne's book, Bare Naked Bliss, will be sold at the event. 10% of all sales will be donated to Lee Oneness Foundation & In a Perfect World.
Lee Oneness foundation provides food and water to impoverished children of the world. We hope to create positive change in the lives of many children in need.
In a Perfect World inspires and empowers children to become compassionate, socially conscious and responsible leaders.
*Admission is free, though voluntary donations of $10 will be much appreciated!